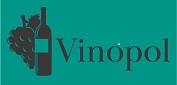 Château Léoville-Poyferré
Château Léoville-Poyferré, 2015, rouge
OM VINEN
Type: Rødvin
Oprindelse: Bordeaux
Klassifikation: 2. grand cru classé
Producent: Château Léoville Poyferré
H&oslashstet: 24.september til 10. oktober
Moden: 2025-2048
Druesammensætning: 65 % Cabernet Sauvignon, 25 % Merlot, 8 % Petit Verdot, 2 % Cabernet Franc
Alkohol: 13.5 %
Jord: Mindel-grus, sandholdigt ler


BESKRIVELSE
Appellation Saint Julien kommer fra et lille terroir i Médoc, hvor dette slot nyder en høj prestige. Familien Cuvelier har siden 1979 drevet produktionen og investeret i udviklingen af en vin af høj kvalitet, således anerkendt som 2. grand cru classé i 1855. En kold vinter, optimal regn og en varm sommer sikrede optimal vækst for årgang 2015.


Appellation Saint Julien est petite par sa surface, et grande par son talent. Au cœur de cet écrin médocain, ce château est depuis toujours l'une des plus prestigieuses propriétés de ce terroir. Depuis 1979, la famille Cuvelier est engagée dans une démarche qui ne laisse plus aucune place à l'improvisation. Chaque décision, chaque investissement est un pas de plus vers la qualité ultime, celle qui fait d'un simple vin, un produit exceptionnel, reconnu Second Grand Cru Classé 1855.

The 2015 vintage, the magic of the number five.

The number 5 keeps its promise. Everything in 2015 contributed to the making of a remarkable vintage.

A cold winter, punctuated rainfall and the warm summer sun ensured perfect development of the vines and grapes throughout all the key stages of the growing season.

The human touch will make it an exceptional vintage.


ANMELDELSER
Antonio Galloni 93-96: "The 2015 Léoville-Poyferré is simply magnificent. Rich, creamy and voluptuous in the glass, the 2015 captures all the best qualities of the vintage in spades. Layers of flavor blossom in the glass as the wine fill out its broad-shouldered frame with impeccable grace. A host of floral notes, including violet, lavender and rose petal grace the utterly exquisite finish. There is so much to like here. Specifically, the interplay of ripeness, texture and freshness is compelling".

The Wine Cellar Insider – Jeff Leve 94-96: "Deeply colored with an initial blast of cassis and blackberry, this wine has freshness, polished tannins and a long, lingering, tannic finish with both depth and structure and gust of sweet, ripe, dark-red skinned fruit".